Welcome to Kingfisher Flyfishing Company!
We offer classic sight casting for redfish, speckled trout, tarpon (seasonal), and other popular species on the spectacular Lower Laguna Madre of deep south Texas. We are native guides, having grown up on the Lower Laguna––and we are deeply in tune with the rhythms of our home waters.


Our commitment to fly fishing extends from the
writing
we have done in the field, to the YouTube
videos
that we have created and posted for your enjoyment, to the cutting-edge
NewWater
Stilts that we use to access the most remote, least pressured areas of the Lower Laguna.


We have joined forces with three
waterfront lodging venues
to provide flexible, high-quality lodging experiences for our clients.


And we have other waterfront options for you or your group. Thus, whether you are traveling alone, with a partner, or in a small group, we have
lodging options
to accommodate your particular needs.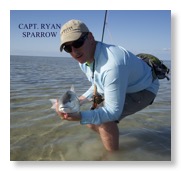 You will be simply amazed at the quality of our fishery. Some say that it's the best redfish fishery in the world, given the clarity of water, primitiveness of setting, and abundance of fish. The Lower Laguna Madre also boasts five of the seven current IGFA fly fishing world record speckled trout, so you cannot find a better place to cast to world record trout.

Keep in mind that the Lower Laguna is a year-round fishery, and some of the best flyfishing days of the year occur in the winter months. Unlike some guides who leave the area to guide elsewhere during the winter months, we remain available for winter flyfishing charters, and will reschedule you flexibly until we can take you out on one of those memorable warm and sunny winter days.


Easily accessible by Southwest, United, Delta, and Sun Country flying into Valley International Airport in Harlingen, Texas, the Lower Laguna is no more than half a day's flight from most airports in the lower 48, providing a serious and attractive alternative to far-flung tropical venues.
As the only subtropical fishery in the US outside of Florida, and one of the only primitive estuaries left in the world, the Lower Laguna is a remarkable natural treasure.


Come fish with us!


Capt. Randy Cawfield
Capt. Truett Cawlfield
Capt. Ryan Sparrow
Capt. Scott Sparrow (retired)